Aptuit to upgrade cytotoxic drug product manufacturing facility in Glasgow
Also appoints Paul Overton as EVP, Business Development and Marketing
Aptuit, a US-headquartered supplier of early to mid-phase drug development services, is to invest US$1m at its facility in Glasgow, Scotland.
The investment will finance an upgrade in the site's sterile cytotoxic liquid and lyophilised drug product manufacturing capabilities. This upgrade, which will address the industry's current need for capacity in cytotoxic GMP clinical supply, will be operational by January 2015.
The installation of an autofiller with Restricted Access Barrier Technology (RABs) will enable larger batch sizes for liquid and lyophilised drug products, increasing capacities from 2,000 units to more than 9,000 units, Chief Executive Jonathan Goldman said. Additionally, the new equipment will achieve greater sterility assurance and operator protection.
David Stevens, Senior Director and Site Head at Aptuit Glasgow, said cytotoxics offer a real opportunity for Aptuit.
'It is expected that biopharmas will be increasing their cytotoxic injectable outsourcing over the next few years, driven by the robust demand for oncology and other high potency drugs such as Antibody Drug Conjugates (ADCs) and IV fluids requiring a quick onset of action,' he said.
'Our substantial experience with ADCs adds to the distinct advantage that clients have in working with us in this key area.'
The company has also appointed Paul Overton as Executive Vice President, Business Development and Marketing, making him responsible for all of Aptuit's sales and marketing activities.
Overton previously led the Global Sales, Marketing and Programme Management team at Huntingdon Life Sciences and grew the business significantly year on year. He was instrumental in developing late stage discovery and translational sciences partnerships for the company.
Before his association with Huntingdon, Overton held key leadership positions at Covance Laboratories, LCG Biosciences, Origin Pharmaceutical Services and Cambridge Life Sciences.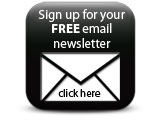 Overton will be based in the UK, reporting to Goldman, and will join Aptuit's Executive Committee.
Companies