AstraZeneca settles Crestor patent litigation
Watson will start selling generic version of Crestor on 2 May 2016
Anglo-Swedish pharmaceutical firm AstraZeneca has settled a case against generics manufacturers Watson Laboratories, Actavis (formerly known as Watson Pharmaceuticals), and EGIS Pharmaceuticals over an alleged infringement of the patent for its cholesterol drug Crestor (rosuvastatin calcium) and Watson's proposed rosuvastatin zinc product.
AstraZeneca says Watson and EGIS have both conceded that the Crestor substance patent is valid and would be infringed by Watson's rosuvastatin zinc product and its rosuvastatin calcium product.
The agreement allows Watson to begin selling a generic version of Crestor and its rosuvastatin zinc product on 2 May 2016, at a fee to AstraZeneca of 39% of net sales, until the end of paediatric exclusivity on the drug on 8 July 2016. Crestor had sales of US$6.25bn last year.
The entry date could be earlier and the fees eliminated in certain unspecified circumstances.
AstaZeneca's partner Shionogi is also a party to the agreement.
All other terms remain confidential.
AstraZeneca brought the case against Watson and EGIS in the US District Court for the District of Delaware, alleging that Watson's rosuvastatin zinc NDA infringed AstraZeneca's substance patent covering Crestor.
Watson and EGIS filed counterclaims seeking declaratory judgement of non-infringement and invalidity of the substance patent.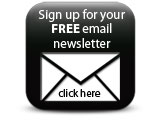 The trial took place between 12 and 19 December 2012.
Companies