B. Braun OEM Division offers kits from concept to customisation
Design options are virtually endless
B. Braun OEM can design, combine and produce customised kits and procedure kits for dozens of applications and procedures.
Your design options are virtually endless.
Our Set Packing Service lets you combine different products. Our standard products can be used in assemblies and packed in customised kits. Pair one of your products with one of ours. Combine two of our products to create a hybrid device with added benefits. Or choose device components from other therapy fields. The possibilities are limited only by your creativity.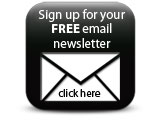 B. Braun's specialists can help you develop a customised set based on your specifications. Our project management team helps ensure combined products meet your expectations. Let's talk about your design ideas.
Companies