BioOutsource opens new facility in Cambridge, Massachusetts
First North American office opened to meet demand for BioAnalytical and Biosafety services
BioOutsource, a provider of contract testing services to the biopharmaceutical industry, has opened a new facility in Cambridge, Massachusetts, its first in the US.
The Glasgow, Scotland-headquartered firm plans to draw on its experience of providing biosimilar characterisation assays to its European customers to provide similar services throughout North America.
'We have opened this new office in response to increasing demand from across the North American market for our market-leading BioAnalytical services, and particularly in the field of biological biosimilar characterisation,' said BioOutsource's CEO Gerry MacKay.
'Our US office will facilitate engagement with North American customers for our off-the-shelf biosimilar biological characterisation assays, for example for Humira, Enbrel, Rituxan, Herceptin, Remicade, and Avastin.'
The office is located at the Cambridge Innovation Center, near the Massachusetts Institute of Technology campus and home to a number of growing life sciences and venture capital firms.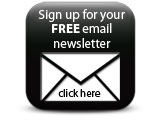 MacKay added: 'We see the North American market as an essential strategic element of our global expansion plans. We remain committed not only to growing our business in North America but also in nurturing our relationships with our existing North American clients.'
Companies