Biosimilars: access through education
Biological medicines are playing a significant role on a global scale in providing effective treatments for patients and contributing to improved survival rates, as well as providing a better quality of life
However, to increase access, biosimilar medicines — equivalent products that have no meaningful differences from the original or reference product in terms of quality, safety or efficacy — also have important roles to play in providing choice for clinicians, driving down cost and, ultimately, improving patient outcomes.
In 2016, the British Biosimilars Association (BBA) was launched with the specific purpose of providing an authoritative source of information to educate people — be they patients, clinicians, regulators or policy makers — about the opportunity that these important medicines provide.
There are a number of reasons why this needs to take place. From a macro perspective, the impact of biological medicines both now — and increasingly in the future — cannot be ignored or indeed underestimated for patients and payors alike.
Biological medicines are protein based and made or derived from living organisms. Unlike traditional chemical equivalents, they can be tailor-made so they bind to specific targets in the body.
A biosimilar medicine is manufactured to be similar to an existing licensed "reference" biological medicine after the expiry of its patent, with no meaningful differences in terms of quality, safety or efficacy.1
Biological medicines are dominating global lists of the best-selling prescription drugs. Very successful treatments for rheumatoid arthritis and autoimmune diseases have led the way and, as we move forward, other disease areas such as oncology are increasingly in demand.
However, with healthcare budgets stretched by ageing populations, technology investment and advances — which mean diseases can be detected earlier and treated later — affordability and value are key elements of widening patient access. The UK in particular has been comparatively slower than some other European countries in fully adopting the use of biological medicines, partly because cost and value need to be demonstrated via the National Institute for Health and Care Excellence (NICE).
Yet, despite a relatively cautious approach to biologics at present, six of the top 10 medicine expenditures by the NHS are on these drugs. With many more due to come off patent in the next few years, biosimilar medicines offer a real opportunity to widen patient choice and access to this vital class of medicines, as well as delivering value to the NHS.2
Financial benefits
As acknowledged by NHS England Chief Executive, Simon Stevens, the NHS is at a "crossroads" and needs to change and improve as it moves forward. Long-term conditions now account for 70% of the health service budget, coupled with a £30 billion funding gap.3 Biosimilar medicines offer considerable savings to the NHS and, although they cannot offer the same percentage price reductions as traditional generic medicines, this reduction comes off a comparatively high cost base.
So, greater uptake in biosimilars can potentially create savings via competition, which will not only increase patient access but will also allow already stretched budgets to be more efficiently spent. These are the same principles that have always underpinned the generic market in the UK, which is among the most successful in the world and, on average, saves the NHS more than £13 billion every year (according to figures from the British Generic Manufacturers Association [BGMA]).
The model works because, at patent expiry for an originator product, generic competition kicks in, which then typically drives the price of a medicine down significantly. However, not only is the generic market much more established in terms of clinical experience, there are other crucial factors that create its success. These include that GPs are trained at medical school to prescribe by international non-proprietary name (INN), which means that at patent expiry the market is automatically created without the need for GPs or dispensing pharmacists to worry about different brand names.
Additionally, and crucially, pharmacists are incentivised to dispense the generic whenever possible in terms of their own reimbursement. These market-making factors are not there for biosimilars — which are more commonly used in hospitals rather than the primary care market — and which are required to be prescribed by brand name.
Because of the lack of comparable clinical experience, clinicians, policy makers and patients have not yet, perhaps understandably, fully embraced the use of biosimilars, although there are areas of clear progress and success, such as G-CSF. Regional variance across the UK has also been very mixed. However, if the NHS is to cope with its budgetary pressures while maintaining access to new breakthrough treatments, then biosimilars must have a crucial role to play going forward.
Market situation
Currently, there are seven biosimilar molecules on the market in the UK (somatropin, follitropin alfa, filgrastim, infliximab, epotein alfa, insulin glargine and etanercept).4 This is, however, set to increase, owing to a number of factors, including patent expiries, increasing clinical awareness and knowledge, as well as supportive guidance from organisations such as NICE to generate confidence in using these products. The BBA — along with other industry partners — is also taking part in and driving a number of initiatives.
These initiatives have included working with NHS staff to develop authoritative information about biosimilars as well as organising educational events. For example, NHS England published "What is a Biosimilar Medicine?" a document that provides key clinical and non-clinical stakeholders with accessible information regarding how to support the appropriate use of all biological medicines, including biosimilar medicines for the benefit of NHS patients.1
It was the first collaborative publication on biosimilar medicines at a national level and was developed by NHS England in partnership with the Medicines and Healthcare product Regulatory Agency (MHRA), NICE, the Royal Pharmaceutical Society (RPS) and pharmaceutical industry trade associations, including the BBA. Subsequently, two workshops, one in the north of England and one in south were also held, which brought together patient representatives with healthcare professionals, NHS commissioners, policy makers and pharmaceutical industry representatives to discuss how to make the most of the opportunity that biosimilars offer.
This collaboration between stakeholders is critical; we have seen the most effective uptake in the UK when commissioners and medical professionals collaborate to implement biosimilars together and share the resulting savings across their respective institutions. One well documented example of this is Southampton, where the trust was able to save £60–£80,000 per month and invest in an additional nurse and pharmacist support.5
Recently, a number of influential firms have further increased the focus on biosimilars by releasing reports that highlight the opportunity that biosimilars represent for patients and health systems. An IMS report identified that the potential savings in the five major EU markets and the US as a result of using biosimilar medicines could exceed j50 billion in aggregate during the next 5 years and reach as much as j100 billion.6
Furthermore, a report undertaken by Simon Kucher & Partners on behalf of the Biosimilar Medicines Group, a sector group of Medicines for Europe, highlighted that governments across Europe could benefit from using biosimilars medicines to increase patient access to modern biological therapies whilst keeping healthcare budgets sustainable.7
A report by GfK highlighted that there are four elements that need to be considered holistically to provide a sustainable policy framework for the biosimilar market:
education and understanding
experience and use
rational decision making
sustainable pricing.
So what does this mean for the UK? For the UK to maximise the benefits to patients and the NHS of biosimilars, it is important that the following measures are promoted appropriately:
Where the clinical considerations are equivalent, clinicians should routinely prescribe biosimilar medicines for new patients rather than equivalent, more expensive originator products.
Clinicians should consider switching patients to a more cost-effective biosimilar medicine when one becomes available, but only in the light of clinical and scientific evidence and appropriate clinical protocols.
There are no unnecessary barriers to the use of biosimilar medicines within the NHS, nor to their development and production in the UK.
There is a clear national framework in place that enables Trusts and consultants to share in the savings and improve patient care by implementing biosimilars.
Indeed, the Simon Kucher & Partners report highlighted that the most effective pricing and market access policy in driving biosimilar uptake was gainsharing where physicians could see the tangible benefits from the savings generated.7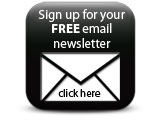 To maximise the benefits of biosimilar medicines in the UK for both patients and the NHS, it is important that clear, positive policy positions are adopted that link the efficiency and financial benefits of biosimilar medicines uptake for the NHS directly to improving patient access to these vital medicines … or the UK could face falling behind the rest of Europe.
References
www.england.nhs.uk/wp-content/uploads/2015/09/biosimilar-guide.pdf.
www.imshealth.com/files/web/IMSH%20Institute/ Healthcare%20Briefs/Documents/IMS_Institute_Biosimilar_Brief_March_2016.pdf.
www.england.nhs.uk/wp-content/uploads/2014/10/5yfv-web.pdf.
http://tinyurl.com/hdjshtc.
http://pharmaphorum.com/news/uk-hospital-saving-80-000-per-month-using-biosimilar-conference/.
www.imshealth.com/files/web/IMSH%20Institute/ Healthcare%20Briefs/Documents/IMS_Institute_Biosimilar_Brief_March_2016.pdf.
http://tinyurl.com/hckc82x.
Companies