Biotec Services appoints Martin Lamb as Commercial Director
He has more than 20 years of industry experience
Martin Lamb
Biotec Services International, a supplier of temperature-controlled clinical trial services, has appointed Martin Lamb as Commercial Director.
Strengthening Biotec Services' executive team, Lamb will lead the commercial department which is responsible for business development, project management and marketing.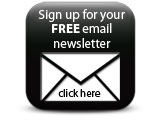 Prior to joining Biotec Services, Lamb was Global Vice President of Business Development at Almac Clinical Services where he had direct responsibility for all business development, sales and marketing initiatives in support of Almac's EU and US businesses.
Companies