Brecon Pharmaceuticals and Anderson Packaging join forces
Form a full service packaging company called AndersonBrecon
Brecon Pharmaceuticals, a UK-based supplier of pharmaceutical commercial packaging, is to join forces with Anderson Packaging, an American pharmaceutical clinical and commercial contract packagers to become a global end-to-end pharmaceutical packaging company called AndersonBrecon.
Both firms are part of the AmerisourceBergen Corporation and as AndersonBrecon will provide innovative and differentiated packaging solutions.
The newly named firm will have 12 facilities across two continents, and more than 1,500 associates in excess of 100 countries around the world.
Although Brecon Pharmaceuticals and Anderson Packaging have been working together since 2006, the firms say the repositioning will enable both to respond better to the evolving pharmaceutical marketplace.
'Over the last four years, the Brecon and Anderson teams have worked together to build the foundation for a truly global healthcare packaging partner, and have demonstrated that we understand our customers and can provide comprehensive, seamless solutions,' said Peyton Howell, president of AmerisourceBergen Consulting Services.
'Moving to a more global organisation will better position us to offer our customers a more integrated approach for the global launch of pharmaceutical products, helping to accelerate speed-to-market and product success.'
Peter Belden, md of AndersonBrecon UK, said: 'These new developments mean that we can offer our customers in Europe and beyond true global reach, with enhanced capacity and global service capabilities that enable us to support every stage of the product lifecycle, from research and development through to commercialisation and long-term supply.'
AndersonBrecon has now become a component of AmerisourceBergen Consulting Services (ABCS), a business unit of AmerisourceBergen that includes consultancy firms Xcenda, Lash Group, TheraCom and Premier Source.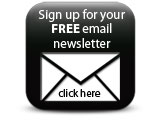 ABCS offers marketing support by integrating outcomes research, health policy analysis, managed markets agency services, reimbursement strategy, contract field staffing – and now, packaging and clinical services through AndersonBrecon.
Featured Companies