CPHI NEWS: Bormioli Rocco introduces glass vials for injectables
Plus a device for facilitating administration of paediatric syrups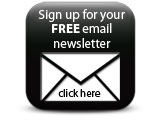 Bormioli Rocco has introduced glass vials for injectables made from type 1 borosilicate glass, which are said to weigh 30% less than corresponding traditional vials.

The Italian firm's pharmaceutical glass business unit says thanks to its BormioAdvance technology, the Delta vials provide improved performance in terms of chemical and container durability and resistance to breakage and axial load.

Bormioli Rocco's plastics division has patented a device for facilitating the administration of paediatric syrups, which consists of an integrated packaging system that includes a vial in glass or PET plastic with a neck finish designed to create a perfect fit between vial and adaptor, and between adaptor (supplied pre-assembled with the childproof cap) and dosage syringe.


Companies