CPhI News: Cargill study will show Zerose erythritol versatility
Cargill Pharma will release new data soon illustrating the versatility of its excipient
The company has already produced a pilot study that demonstrated the usefulness of Zerose erythritol as an orally dispersible tablet (ODT) excipient for bitter or astringent active ingredients. It expects new data to be released soon illustrating the versatility, performance and benefits of its excipient Zerose erythritol in orally dispersible, chewable and effervescent tablets.
In these applications, the excipient demonstrates enhanced taste-making properties, along with other advantages, such as being a zero-calorie, non-hygroscopic, non-cariogenic polyol with a high-level of digestive tolerance, similar to sugars like fructose and lactose.
Liesbeth Meeus, Pharma & Personal Care Application Centre Leader for Cargill Pharma said the company is extending the study started last year, and will soon have new data around paracetamol as an active, demonstrating the performance benefits of Zerose on palatability and taste.
'Our study is focused on taste-masking for unpalatable actives, dilution potential and disintegration performance to establish clear and valid comparisons with mannitol, the most usual polyol excipient for ODTs.'
Children, older people and those on the move are particular growth areas for ODTs. Over the past four years Cargill Pharma has been developing Zerose erythritol as a pharma excipient for such tablets.
Also at CPhI, Cargill presented its pharmaceutical ethanols, under the banner 'Making quality alcohol naturally'. Cargill's ethanol is used by pharma companies in a variety of applications including the production of tablets, extracts, tinctures, anaesthetics, antiseptics and liniments and lotions. The company offers two varieties of natural and highly purified product: 96% and 99.9% ethanol strength versions, which can be denatured according customers' requirements.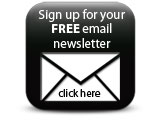 Fritz Sinn, Ethanol Segment Manager for Cargill Pharma and Cosmetics said: 'Both products are produced in compliance with the European Pharmacopeia and offer customers a sustainable natural ethanol with analytical and organoleptic stability.'
Companies