CPhI preview – Thermo Scientific analysers enable rapid raw material identification
Raw material testing is a critical factor in customer safety as well as speed and cost of production
Handheld analysers such as the Thermo Scientific TruScan and TruScan RM are based on Raman spectroscopy
Raw material testing and identity verification are critical steps in the quality control process with tremendous impact on customer safety as well as speed and cost of production. With increasing regulatory pressures and the drive toward lean manufacturing, it is now more critical than ever to implement efficient ways to perform accurate incoming raw material identification.
Handheld analysers such as the Thermo Scientific TruScan and TruScan RM, based on Raman spectroscopy, and the microPHAZIR RX, based on Near-Infrared (NIR) spectrometry, allow pharmaceutical and nutraceutical manufacturers to conduct rapid raw material identification at the point of need and obtain results in seconds. Easily operated by non-expert users, the analysers perform non-destructive analysis and can operate through plastic or glass containers to enable immediate release of raw materials into production.
The TruScan, TruScan RM and microPHAZIR RX support 21 CFR part 11 compliance and are recognised by global pharmacopeias such as USP, EP and JP.
The microPHAZIR RX is based on NIR spectrometry
Our handheld analysers are:
Successfully implemented in more than 600 GMP sites around the world.
Proven successful in 21 of the top 25 global pharmaceutical manufacturers for raw material identification and brand security.
In use by more than 15 global regulatory enforcement agencies for the screening of counterfeit medicines.
Learn more at www.thermoscientific.com/quality.
Thermo Scientific is part of Thermo Fisher Scientific, the world leader in serving science.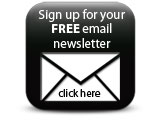 Hall 9 Stand B60
Featured Companies