CRB signs distribution deal for generic and click reactive dyes
The agreement also affords CRB increased flexibility to offer larger quantities of labelled peptides at a more affordable price, the company says
Cambridge Research Biochemicals (CRB) has signed a distribution agreement with Fluoroprobes (FPL) and Click Chemistry Tools (CCT) to add the companies' generic fluorescent activated dyes and click chemistry enabled click-reactive dyes to CRB's service portfolio. The agreement grants CRB the rights to market and sell the generic and improved Alexa Fluor-based Discovery dyes both as part of its custom services, and with its catalogue peptide and antibody services in the UK and Europe.
FPL and CCT's dyes have improved chemistry compared to the Alexa Fluor dyes, the companies claim, resulting in increased solubility as well as incorporating 'click' chemistry compatibility. The click reaction involves coupling of an alkyne functionality to an azide moiety in a rapid and straightforward reaction. This builds on the existing licencing agreement between CRB and the Scripps Research Institute to use the system.
The agreement also affords CRB increased flexibility to offer larger quantities of labelled peptides at a more affordable price, the company says, opening up scale-up options to a wider range of customers.
"We are very pleased to be able to offer this comprehensive range of generic and click reactive fluorescent dyes to our customers under this new distribution agreement" said Emily Humphrys, Cambridge Research Biochemicals' MD. "This is an important agreement for CRB, further expanding our extensive range of activated fluorescent dyes available for labelling peptides and antibodies and enabling more cost-effective scale up of dye labelled Spectrum peptides to our customers".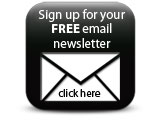 Andrei Polukhtin, Fluoroprobes MD added: "We're delighted to be partnering with Cambridge Research Biochemicals to market and sell our generic and click reactive dyes in the the UK and European markets. With their extensive experience and expertise, CRB are a leader in providing dye labelled peptides to a wide range of customers and are thus ideally placed to market our dyes to the benefit of the research community."
Companies