CRF Health appointment new VP Of Global Services
Adina Tapalaga
CRF Health, a specialist provider of patient centered eSource technology and service solutions for the life sciences industry, officially opened its Romania office and welcomed to the helm a new VP of Global Services, Adina Tapalaga.
Romania has a growing life sciences sector, offering strong technical competence and CRF Health's expansion in the region aligns with its commitment to providing customers with cutting edge patient centric solutions where and when they need them.
The new site will be an integrated part of the global business, including research and development for CRF Health's product lines, and expanded customer service capabilities.
The Romania operation has already brought considerable opportunities to the region with the office employing a current staff of forty, which is expected to grow to more than a hundred by the end of 2017.
The appointment of Adina Tapalaga as VP of Global Services optimises operational performance, customer support and service in this emerging market, augmenting the bandwidth of the global business.
As an experienced IT operations leader, Tapalaga has more than 25 years of consulting, business development and software experience in the European financial and technology sectors.
Prior to joining CRF Health, she served as General Director of SCC Services Romania and has held various IT and management positions for Romanian Commercial Bank, gaining insight into the rigours of working in a highly-regulated industry.
Rachael Wyllie, CEO of CRF Health, said: "Romania is recognised as a growing market for clinical trials and technology, and this official opening of our facility confirms CRF Health's commitment to offer global customers a more extensive range of services, as well as regionalised support from dedicated customer teams.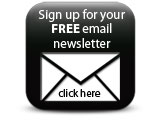 "Romania has a rich talent pool of highly skilled professionals who contribute immensely to our goal of achieving better clinical trials data and helping to simplify the path to approval for life-changing medicines."
Companies