Calliditas and STADA partner to commercialise IgAN therapy
The drug candidate will be commercialised in Switzerland and the UK
Calliditas Therapeutics and STADA Arzneimittel have entered into a license agreement to register and commercialise a specialty drug candidate for the treatment of the chronic autoimmune kidney disease Immunoglobulin A Nephropathy (IgAN) in Switzerland and the UK.
Under the agreement, Calliditas is entitled to an initial upfront payment of $24m upon signing and up to an additional $91m in future payments linked to pre-defined regulatory and commercialisation milestones. STADA is also obligated pay tiered royalties on net sales.
The partnership relates to the Nefecon oral formulation, containing the active substance budesonide, designed to target down regulation of IgA1 with a view to be disease modifying. IgAN, also known as Berger´s disease, is a serious progressive autoimmune disease in which up to 50% of patients end up at risk of developing end stage renal disease and thus requiring dialysis or a kidney transplant.
The formulation is designed to deliver the drug to the Peyer's patch region of the lower small intestine, where the disease originates as per the predominant pathogenesis models. It uses a two-step technology, which allows for the substance to pass through the stomach and intestine without being absorbed, and to be released in a pulse like fashion only when it reaches the ileum in the lower small intestine. The active substance reportedly has very low bioavailability, with around 90% being inactivated in the liver before it reaches the systemic circulation. This means that a high concentration can be applied locally where needed, the company says, while limiting systemic exposure.
"We are excited to be entering into this partnership with STADA to bring this IgAN therapy to market in Europe, where there is a significant unmet medical need for this patient population. We look forward to working in close collaboration with STADA to pursue marketing authorisation with the goal of bringing the first ever EU-approved medication in IgAN to patients as soon as possible, utilising STADA's extensive marketing and sales platform throughout Europe," said Renée Aguiar-Lucander, CEO of Calliditas.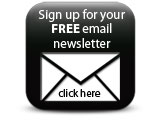 "This partnership, which leverages Calliditas' drug-delivery expertise and clinical data in this under-served patient population, further validates STADA's position as a go-to-partner for specialty pharmaceuticals, as well as for generics and consumer health products," commented STADA CEO Peter Goldschmidt. "This value-added novel formulation for a large orphan indication will complement STADA's offerings in nephrology, where we have built strong expertise over more than a decade through our epoetin zeta biosimilar and where we continue to place a clear strategic focus on seeking further opportunities to bring new options to patients."
Companies