Cambridge Research Biochemicals releases new DISCOVERY Antibodies catalogue
CRB's new product range will offer the same antibodies that CRB usually offers and includes targets suggested by customers, as well as complex, rare and post translational modification specific custom-made antibodies
Antibody production and validation at CRB
Each month, new product lines are being added to supplement the selection in place and antigen peptides synthesised in-house are also available to purchase.
In addition to the brand new DISCOVERY Antibodies website with e-commerce functionalities and analytical data, CRB is redesigning its existing website to improve user experience.
CRB also launched a peptides counterpart to DISCOVERY Antibodies in 2016 – DISCOVERY Peptides. The site features a selection of popular peptide candidates all synthesised at CRB's Teesside premises.
Emily Humphrys, CRB's Commercial Director, said: "We felt that since the article, 'Reproducibility Crisis: Blame it on the Antibodies,' in Nature News (2015), this was the perfect time for a more discerning player to enter the market."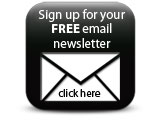 "As we manufacture all of the peptides and antibodies marketed through the new catalogues ourselves, we can be sure that the products are of the very best quality and the highest purity."
Companies