Capsugel makes key appointments to drive operational excellence
Seven executives join the firm to lead all major departments
Since becoming a standalone company from Pfizer in August 2011, Capsugel's president and ceo Guido Driesen has steadily built a leadership team of experts to advance strategic sectors of its dosage form solutions business.
Key appointments in finance, marketing, procurement, regulatory, IT, business development, operations and quality have been made at the firm.
John Shroyer has joined Capsugel as svp and chief financial officer, bringing more than 26 years of finance, programme management and operational leadership experience to this new role.
Erasmo Schutzer has taken the position of svp of marketing and chief marketing officer. He will oversee global marketing, communications and pharmaceutical business development activities.
Ian Robertson leads Capsugel's global information technology and systems capabilities as svp of information technology and chief information officer.
Christopher Game will serve as svp of procurement and chief procurement officer, while John Cullivan has joined as svp of corporate business development and strategy, with global responsibilities for merger, acquisition and partnership activities as well as corporate strategy leadership.
Amit Patel, as svp and president of the newly created Dosage Form Solutions business unit, will aim to accelerate the growth and diversification of Capsugel's business model. The business unit will focus on the company's global liquid drug delivery business, other new and innovative formulation technologies and products, as well as its product development services and solutions for healthcare companies.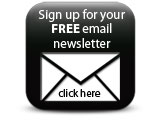 In addition, Donal Loughrey recently joined Capsugel as svp of operations and supply chain.
Companies