Catalent Biologics collaborates with PATH Malaria Vaccine Initiative
The collaboration will assist the discovery of antibodies for malaria vaccine research and development approach uses
Catalent Pharma Solutions, the leading global provider of advanced delivery technologies and development solutions for drugs, biologics and consumer health products, has announced it has signed an agreement with PATH, an international nonprofit organisation and a leader in global health innovation, to advance a project funded by its Malaria Vaccine Initiative (MVI).
Under the agreement, Catalent Biologics will employ its proprietary GPEx® cell line technology, coupled with a state-of-the-art ambr® workstation, which mimics the characteristics of classical bioreactors at micro scale, to develop, optimise the process for expression, and manufacture antibodies under cGMP conditions at its state-of-the-art Madison, Wisconsin facility, for further investigation by MVI and its partners.
"Catalent has significant experience partnering with companies for the successful development of antibodies for innovative applications," commented Mike Riley, Vice President & General Manager of Catalent Biologics.
We are excited to be able to apply our technology and expertise to advance this important programme
"PATH is a leader in the field, working with partners to pioneer vaccine development approaches that could someday contribute to malaria elimination efforts. We are excited to be able to apply our technology and expertise to advance this important programme."
PATH's MVI is working to accelerate the development of malaria vaccines and to ensure access where they are needed most across the globe.
Through innovative partnerships such as this, PATH helps drive the development of better malaria vaccines.
Through these strategic partnerships, MVI maintains a portfolio of candidates, both preclinical and early clinical, and at least one advanced clinical project.
Catalent's proprietary GPEx technology creates stable, high-yielding mammalian cell lines with high speed and efficiency.
The advantages of applying GPEx technology span from early feasibility studies, to clinical manufacturing, through to commercial scale production.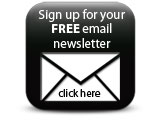 To date, seven GPEx-based antibody and protein products are approved and marketed, and 34 therapeutic candidates are currently in the clinic across the world.
Companies