Catalent CFO is inducted as a member of the Executive Leadership Council
Wetteny Joseph has joined the council that opens channels of opportunity for the development of black executives to positively impact business and communities
Wetteny Joseph, new member of the Executive Leadership Council
Catalent has announced that Senior VP & Chief Financial Officer, Wetteny Joseph, has been inducted as a member of the Executive Leadership Council (ELC).
The ELC is a global organisation comprised of more than 800 current and former black CEOs, board members, and senior executives of Fortune 1000 and Global 500 companies, entrepreneurs at top-tier firms, and thought leaders.
The ELC opens channels of opportunity for the development of black executives to positively impact business and communities.
Speaking at a pinning ceremony, Joseph said: "I am deeply honoured to become a member of the ELC. The organisation has a rich history in opening channels of opportunity and having a significant impact in the development of black executives."
The excutive added: "Since its inception in 1986, the ELC has demonstrated its capacity for improving the black business community, and the black community overall, through its range of both business and philanthropic activities."
Joseph first joined Catalent in 2008 as VP and Corporate Controller and held various senior finance roles until October 2015, when he was named President of Clinical Supply Services. Subsequently, in February 2018, he was appointed Senior VP and Chief Financial Officer.
Before joining Catalent, Joseph held a variety of senior financial positions at the industrial distribution company HD Supply including CFO for its $1.2 billion plumbing and HVAC business unit. He also served as Corporate Controller at Hughes Supply, a Fortune 500, NYSE-listed company that was acquired by Home Depot and became part of HD Supply.
In his early career, Joseph spent six years at PricewaterhouseCoopers as an auditor and strategic financial advisor across a variety of industries.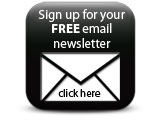 Joseph earned both his master's and bachelor's degrees in accounting from Florida Atlantic University and is a Certified Public Accountant.
Companies