Catalent and AAPS name competition winners
Four scientists win awards in Global Academic Competition for Life Science Leaders of Tomorrow
The Catalent Applied Drug Delivery Institute and the American Association of Pharmaceutical Scientists (AAPS) have named the winners of the Global Academic Competition for Life Science Leaders of Tomorrow.
The competition aims to identify emerging scientific talent, foster drug delivery education and reward academic excellence. The four winning entries, chosen from leading US and international European universities with graduate courses in pharmaceutical science, each receive US$2,000, a complimentary, one-year membership to the AAPS, and the potential opportunity to have their review published in a peer-reviewed journal.
The 2015 winners are:
Marius Hittinger and Nicole Schneider-Daum from Helmholtz-Institute for Pharmaceutical Research Saarland, for 'Cell And Tissue-Based in vitro Improving the Development of Oral Inhalation Drug Products';
Mania Dorrani and Bozena Michniak-Kohn of Rutgers University for 'Topical siRNA Delivery: Challenges and Prospects';
Harini Venkata Krishnan and Shilpa Sant from the University of Pittsburgh for 'Three-Dimensional Cell Cultures: Opportunities for Drug Discovery and Development' and;
Zhijian He, Daria Alakhova, Alexander V. Kabanov University of North Carolina at Chapel Hill for Nanoformulations of Taxanes'.
Catalent's Senior VP, Quality, Product Development & Regulatory Affairs, Sharon Johnson, said: 'Our goal, for the competition, and for the Institute itself, is to foster education, collaboration and adoption of innovative drug delivery technologies to develop better treatments for patients.
'The standard of entries in this year's competition was exceptional. We congratulate all the winners and look forward to sharing their reviews with the wider drug delivery community.'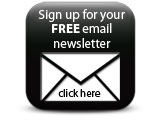 Established in 2012, the Catalent Applied Drug Delivery Institute employs a multi-tiered approach to accelerate the adoption of advanced drug delivery technologies through industry and academic collaboration, research, education, and the sharing of information.
Companies