Catalent and Valerion Therapeutics collaborate to bring new treatments for orphan genetic disorders to market
Potential to extend the partnership for future projects
Catalent Pharma Solutions is to link up with Valerion Therapeutics, an emerging company based in Concord, MA, US, which is focused on the development of bio-therapeutics for orphan genetic diseases, to develop Valerion's two leading product candidates.
The partnership will focus on the delivery of muscle-protein fusions, and treatment of multiple indications in the fields of muscular dystrophies, glycogen storage diseases, myopathies and enzyme-deficiency disorders.
Under the agreement, Catalent will provide all cell line engineering, process development and cGMP biomanufacturing activities associated with the two products, which use a novel anti-body-based targeting system, capable of enhanced intracellular delivery of functional proteins, oligonucleotides and small molecules.
The project will use Catalent's GPEx technology, which creates high-expression, extremely stable mammalian cell lines with speed and efficiency, typically capable of getting drug development projects to clinic in one-third the time of traditional approaches. The company says the advantages of this technology span from early feasibility studies, to clinical manufacturing and commercial scale production.
Should initial studies prove successful, the therapies will be produced at Catalent's US$26m facility in Madison, WI, US, purpose-built for mammalian cell culture development and cGMP manufacturing using up to 1000L single-use bioreactors (SUBs).
'We selected Catalent as our development and manufacturing partner for this exciting project as the company has both the expertise and proprietary technologies required to bring these candidates to the clinic in the shortest possible timeframe,' said Deborah Ramsdell, CEO of Valerion.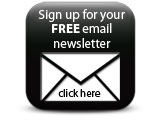 She addeed: 'Catalent's cGMP facility capabili-ties are a great match for Valerion's current supply requirements and we will look to partner with them on future development and manufacturing needs as well.'
Companies