Catalent completes $4.6m expansion at clinical supply facility
The specialist provider of advanced delivery technologies and development solutions for drugs, biologics and consumer health products, made the announcement at the PHAR-EAST Pharma and Biotech Festival, which is currently taking place at the Suntec Singapore Convention & Exhibition Centre
Catalent Pharma Solutions announced the completion of a two year, $4.6 million expansion at its Singapore clinical supply facility, during the PHAR-EAST Pharma and Biotech Festival.
The facility is a key strategic hub in Catalent's Asia-Pacific network and global clinical supply business, supporting multinational customers' growing needs for full clinical supply services, while providing flexible solutions for local customers in the Asia-Pacific region.
The new expansion provides additional GMP space for secondary packaging, has doubled ambient storage and quadrupled cold storage capacity at the site.
The site has seen significant growth since opening in 1998, almost tripling in size and now standing at almost 20,000 sq. ft, with the headcount also tripling since 2012.
"We are particularly pleased to have completed the expansion in a year that marks the twentieth anniversary of what was Catalent's first facility in the Asia-Pacific region," said Bernie Clark, VP Marketing, Catalent Clinical Supply Services.
"Supported by many long-serving employees, the Singapore site has undergone tremendous growth in the past two decades and now routinely distributes to 18 countries in the region."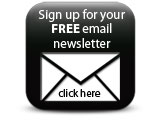 With facilities in the US, UK, Germany, Japan and China, and an extended network of more than 50 audited depots, Catalent's clinical supply services business has the capability and expertise to handle a broad range of international compliance and distribution requirements, that can help to expedite clinical trials and ensure that customers are reliably supplied where and when needed around the globe.
Companies