Catalent completes Accucaps acquisition
The take-over will help Catalent to expand its softgel development, manufacturing capabilities and overall capacity
Catalent, the leading global provider of advanced delivery technologies and development solutions for drugs, biologics and consumer health products, has announced completion of the acquisition of Accucaps Industries Limited, the Canada-based developer and manufacturer of over-the-counter (OTC), high-potency and conventional pharmaceutical softgels.
Financial details of the transaction have not been disclosed.
The acquisition substantially complements Catalent's global OTC and prescription pharmaceutical softgel capabilities and capacity with the addition of a portfolio of products supplied to pharmaceutical companies in North America, and two state-of-the-art facilities offering integrated softgel development, manufacturing and packaging, strengthening Catalent's ability to offer its customers turnkey solutions.
Accucaps' 500 employees, at its two facilities in Windsor and Strathroy, Ontario, join Catalent's global network of 11 Softgel Technologies facilities.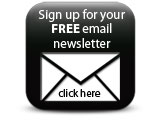 The Accucaps facilities house sizeable blistering, bottling and other packaging capabilities, as well as high-potency prescription softgel development and manufacturing expertise that are complementary to Catalent's.
Companies