Catalent completes expansion of Aprilia plant in Italy
Reports a successful inspection by Italian regulator AIFA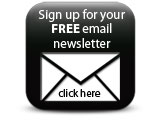 Catalent Pharma Solutions has completed a multi-million dollar expansion of its facility in Aprilia, Italy.

The expansion was successfully inspected by the Italian Medicines Agency, Agenzia Italiana del Farmaco (AIFA) last month.

The Somerset, NJ, US-based firm says the expansion allows it to offer a complete 'turnkey' service from product design to formulation, development, production and packaging for prescription and over-the-counter products at the plant. It also broadens Catalent's European quality and analytical capabilities that include market registration, analytical testing and market release by Qualified Persons.

Catalent manufactures easy to swallow, plant-derived Vegicaps capsules that are free from animal derivatives and gluten at the Aprilia plant.

Stefano Arena, general manager of the site, said: 'Expanding our drug delivery capabilities and expertise reinforces Catalent Aprilia's position as a leading integrated development and delivery facility in Southern Europe.'

This is the latest in a number of expansions that Catalent has made across Europe, South America and the US. Only last week (26 January) the firm announced significant investments at its Schorndorf, Germany facility.


Companies