Catalent fined for exposing workers to health risk
Finance | Ingredients | Regulatory
Ten employees develop allergic contact dermatitis after exposure to Olanzapine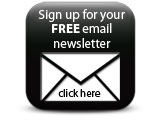 Catalent Pharma Solutions, based in Swindon, UK has been fined after a number of its employees developed allergic contact dermatitis after working with active pharmaceutical ingredient Olanzapine.

The Health and Safety Executive (HSE) prosecuted Catalent UK Swindon Zydis Limited (trading as Catalent Pharma Solutions) after at least ten employees – including John Renicks, John Clifford and Ian Thorne – developed the skin condition.

Olanzapine is an active ingredient in one of the most commonly prescribed antipsychotic drugs and is a known cause of allergic contact dermatitis.

Although Catalent had identified Olanzapine as the potential cause of previous cases of dermatitis, it failed to carry out an immediate review of its risk assessment as required by law. Instead, a thorough review was only started in February 2008 after two cases of allergic contact dermatitis had been confirmed on 19 October 2007 and 3 December 2007 and the HSE had visited the company.

Swindon Magistrates' heard how during HSE's investigation, a further eight employees were confirmed to have allergic contact dermatitis as a result of being in contact with Olanzapine.

HSE inspector, Joanna Knight, said: 'Catalent UK Swindon Zydis failed to address the inadequacies not only in its systems for working with hazardous substances, but also in its systems for health surveillance and keeping health records. This led to a number of employees being exposed to the substance and subsequently developing allergic contact dermatitis.'

Knight added: 'This is an uncomfortable and irreversible condition, which can cause the skin to crack and bleed, and could have been completely avoided had Catalent taken the time to review its risk assessment.'

Catalent pleaded guilty to four charges under Regulations 6(3), 7(1), 11(1) and 11(3) of the Control of Substances Hazardous to Health Regulations 2002 (COSHH), as well as one charge under Section 2(1) of the Health & Safety at Work Act 1974.

The company was ordered to pay a fine of £50,000 plus £50, 123.10 in costs.


Companies