Catalent strengthens biologics business with key senior appointments
Karen Flynn has been appointed President of Biologics and Chief Commercial Officer alongside two other regional biologic Presidents
Karen Flynn, New President of Biologics and Chief Commercial Officer at Catalent
Catalent has appointed Karen Flynn as President of Biologics and Chief Commercial Officer. Flynn has also joined the company's Executive Leadership Team and will report to Alessandro Maselli, Catalent's President and Chief Operating Officer.
The new recruit takes on the role previously held by Barry Littlejohns, who will be retiring.
Flynn assumes global responsibility for Catalent's biologics business, including the several investments and expansions currently taking place, which include a $200 million capital investment to expand drug substance manufacturing capacity in Madison, Wisconsin and drug product fill/finish capacity in Bloomington, Indiana. Flynn will also spearhead commercial excellence across the entire company.
In addition, Catalent has promoted Mike Riley to Region President, Biologics North America, and appointed Manja Boerman as Region President, Biologics Europe, where each will lead all development, manufacturing, and commercial activity in their respective regions, as well as growing Catalent Biologics' business.
Riley has been with Catalent for nearly 15 years and previously served as Vice President/General Manager of Catalent Biologics. In his new role, Riley will oversee the sites in Bloomington and Madison, as well as Emeryville, California, and the company's Biologics operations at its facilities in Research Triangle Park, North Carolina, and Kansas City, Missouri.
Boerman joined Catalent in December 2019 from her previous role as President of Aesica Pharmaceuticals, and has over 20 years' experience in biotech and pharmaceutical services. She will oversee the company's European biologics sites, including Brussels, Belgium and its newly acquired site in Anagni, Italy, which is a state-of-the-art facility for late-phase tech transfers and commercial product launches.
Both Boerman and Riley have also joined Catalent's Executive Leadership Team and report directly to Flynn.
Pete Buzy will continue to lead Catalent's Gene Therapy business, where, under his guidance, Catalent has been investing significantly in capacity, equipment, and expertise needed to meet strong and growing demand for custom development and manufacturing of adeno-associated virus (AAV) vectors, next-generation vaccines, and oncolytic viruses.
Flynn has over 30 years' experience in commercial, operations, and general management roles within the pharmaceutical services industry, and she rejoins Catalent after more than 11 years, having previously spent eight years as part of Cardinal Health/Catalent in various commercially focused roles.
Her most recent position was Senior VP and Chief Commercial Officer for West Pharmaceutical Services. Flynn holds two master's degrees: in engineering from the University of Pennsylvania, and in business administration from Boston University; as well as a Bachelor of Science in Pre-Professional Studies from the University of Notre Dame.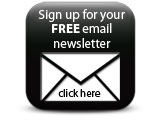 Maselli said: "Karen arrives during a period of strong growth both in the biologics business and across the company as a whole, during which we are investing hundreds of millions of dollars in our biologics business and strengthening our commitment to ensuring that our customers have access to the best possible advanced biologic development technology and manufacturing solutions, from DNA through to clinical and commercial supply."
Companies