Catalent to invest in automated packaging solutions
Drug Delivery | Packaging | Regulatory
Catalent supports Eli Lilly's growing global clinical trials needs with new automated prefilled syringe clinical packaging lines
Catalent, a leading global provider of advanced delivery technologies and development solutions for drugs, biologics and consumer health products, is to install new automated prefilled syringe clinical packaging lines at its Philadelphia Clinical Supply Center of Excellence, in support of the growth of its strategic partner, Eli Lilly.
Catalent already has automated prefilled syringe packaging capabilities in its clinical supply facility in Schorndorf, Germany, providing end-to-end clinical supply solutions from clinical supply management, comparator sourcing and primary packaging to storage and distribution globally.
The packaging line is capable of the fully automated insertion of plunger rods, application of randomised and non-randomised labels and back-stop clips, and off-line labelling with booklet labels. This investment reflects a strong commitment from both Catalent and Eli Lilly to continue shared growth strategies, risks, and to build a long term strategic partnership.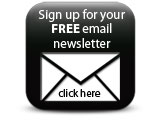 'Our continued investments in clinical packaging, cold chain storage, digital solutions, and our expansion into China are all part of our growth strategy and commitment to our customers to help them reduce clinical trial timelines,' said Gerry Hepburn, Chief Operating Officer, Vice President and General Manager of Catalent's Clinical Supply Services business. 'Our strategic partnership with Eli Lilly supports their innovation by bringing more products faster to market.'
Companies