Certara appoints Sandy Allerheiligen as Senior VP of Health Economics and Education
Allerheiligen will use her model-informed drug development expertise to support Certara's work in quantifying a drug's value to patients
Certara, provider of decision support technology and consulting services for optimising drug development and improving health outcomes, has appointed Sandy Allerheiligen to the newly-created role of Senior Vice President of Health Economics and Education.
"Budget restrictions are a reality for governments, payers and patients alike and drug value is going to play a growing role in drug development and patient access decisions," said Certara Chief Executive Officer Edmundo Muniz.
"Sandy is an expert at applying quantitative methods and systems pharmacology to experimental and real-world data to create drug-disease models that enable sponsors to make smart decisions."
"Her teams' models are already used to inform drug discovery, preclinical, clinical and patient access decisions. At Certara, we are going to broaden the scope of that work and include payers in the discussion."
"In the past, sponsors had to clear three hurdles to get a drug approved; they had to prove product safety, efficacy and quality. Now, they need to overcome a fourth hurdle and demonstrate the product's value to patients to ensure patient access and reimbursement," said Allerheiligen.
"Sponsors will have to negotiate with every health authority and payer and prove the value for patients. Model-informed drug development will provide sponsors with the quantitative data they need to make a successful case."
Background
Previously, Allerheiligen served as Vice President of Data Sciences and Predictive and Economic Modelling, Center for Observational and Real-world Evidence at Merck.
She joined Merck in 2010 as Vice President of Modelling and Simulation, and was promoted to Vice President of Quantitative Pharmacology and Pharmacometrics within PPDM in 2013.
Prior to that, she was Global Senior Director of Pharmacokinetics, Pharmacodynamics, and Trial Simulation; Senior Director of Drug Disposition, and Distinguished Fellow and Chief Scientific Officer of Quantitative Pharmacology at Eli Lilly.
Allerheiligen received her PhD in Pharmaceutics from the University of Texas, Austin. She completed her postdoctoral fellowship in Gastroenterology and served as Clinical Assistant Professor of Clinical Pharmacology at The University of Texas Health Science Center at San Antonio.
Allerheiligen is a Fellow of the American Association of Pharmaceutical Sciences and has served on several National Institutes of Health Working Groups focused on modelling and simulation.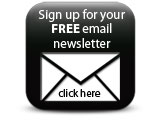 She is a member of the American Association of Pharmaceutical Scientists, American Association of Clinical Pharmacology and Therapeutics, and the International Society of Pharmacometrics, which honoured her with its 2016 Leadership Award.
Companies