ChargePoint Technology to deliver a workshop in containment at the ISPE Singapore Conference
Visit ChargePoint Technology at booth 323 to learn more about our containment and aseptic transfer valve system
The British manufacturer of containment and aseptic transfer valve systems will be exhibiting at the ISPE Singapore Conference and Exhibition in conjunction with its business partner Malayan Daching. This event takes place in Suntec, Singapore from 22–24 June.
The ISPE Singapore Conference and Exhibition focus on the needs of the regional pharmaceutical manufacturing industry to improve product quality and to raise overall productivity. Alongside the exhibition there will be present international and regional speakers drawn from the regulatory, manufacturing and services spheres to share their views and insights on current issues and challenges.
Michael Avraam, Global Product Manager for Containment at ChargePoint Technology, will be delivering a workshop at this event entitled 'High Containment Powder Handling - Considerations for Reducing Risk and Increasing Performance', providing insights for end users on how to increase the containment performance at their facilities by utilising the latest technology available. The workshop will take place on the 24 June at 11.45am.
Michael Avraam has worked in the pharmaceutical industry for more than 18 years, primarily involved in the engineering, project management and sales of containment systems as well as filtration and drying equipment. He has extensive knowledge in the application of containment technology for high potency API production and formulation processes having worked with the majority of the leading pharmaceutical manufacturers in Europe, Asia and North America.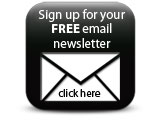 Visit ChargePoint Technology at booth 323 to learn more about our containment and aseptic transfer valve systems.
Companies