Chief Medical Officer Birgitte Volck to leave Sobi
To join GlaxoSmithKline as Head of R&D Rare Diseases
Birgitte Volck, Senior Vice President of Development and Chief Medical Officer (CMO) at Swedish Orphan Biovitrum (Sobi) is leaving the company to join the rare disease research group at GlaxoSmithKline as Head of R&D Rare Diseases. Volck will work through a six-month notice period before leaving the company.
'We thank Birgitte for her leadership and dedication which has helped to evolve Sobi's patient oriented research and development organisation into a highly skilled international team,' said Geoffrey McDonough, President and CEO of Sobi.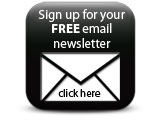 Volck joined Sobi in 2012 and has been instrumental in advancing the firm's late stage development projects and in bringing new treatment options to people with rare diseases, he added.