Chiesi USA makes two key leadership appointments
Doug Baratta and Donna White promoted to Vice President
Chiesi USA has appointed two key leadership roles; Doug Baratta has been promoted to Vice President of Specialty and Corporate Accounts, and Donna White has been promoted to Vice President of Contracts and Compliance.
The appointments come as the company continues to focus on growth in the US hospital and adjacent specialty product sector.
Jon Zwinski, Senior Vice President of Sales, said: "Doug and Donna's contributions will help us drive forward as we chart new territory in providing solutions in cardiovascular therapeutics, neonatology and specialty care for patients."
Doug Baratta
In Baratta's expanded role, he is responsible for key customer-facing operations including Chiesi USA's relationships with wholesalers, specialty pharmacies, customer service and inside sales.
Baratta joined Chiesi USA in 2011, most recently serving as a Senior Director of Corporate Accounts.
He has a track record of sales and leadership in the pharmaceutical industry, having previously served at Brighton Pharmaceuticals, Victory Pharma and others during the past 25 years.
Donna White
White, who has been with Chiesi USA since 2004, most recently held the position of Senior Director of Contracts and Compliance.
She is embedded within the commercial team and leads two critical functions, compliance and contracting.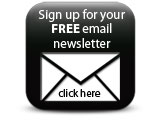 White's leadership in compliance is recognised throughout the industry. She has nearly 20 years of experience in pharmaceuticals, holding previous positions with Cornerstone Therapeutics, Cephalon and Biovail.
Companies