Children need to be more involved in paediatric clinical trial reviews
Applications should be more harmonised using a specific template, says EMA
Children and teenagers should be more involved in the design of European Union (EU) paediatric medicine clinical trial guidelines, according to a discussion paper released by the European Medicines Agency (EMA).
Summarising agency discussions on the role of ethics committees on policing such studies, the report said solid work on how young people can participate in guidelines needs 'further encouragement and preparatory work, both theoretical and practical'.
The paper noted that while EU ethics committees 'rarely find it necessary to refuse a paediatric trial, they often find the burden to children could be reduced significantly, and almost all paediatric trials are requested to be modified for [an] ethical reason'.
Also requiring consideration is harmonising applications for ethics committee opinions on paediatric trials, so resulting assessments are more effective.
'Applications should be more harmonised, using a specific template (addressing the information needed for paediatric trials) [and] cover the presentation of clinical data and also the risks,' said EMA.
Meanwhile, there were suggestions that confidentiality could be limited during paediatric trials.
'There may be an overriding public health interest to disclose commercially confidential information to avoid unsafe or unnecessary paediatric trials, for example,' said EMA.
There is variable awareness of paediatric trials guidelines issued by EMA
The paper also said that there was 'variable awareness' of paediatric trials guidelines issued by EMA, with its latest advice, including on paediatric diseases and therapeutics, possibly not available. One solution would be to flow information to ethics committees from EMA consultations, but some trial assessments did not clearly refer to EMA guidance when discussing individual cases.
To improve knowledge, ethics committees could exchange cases studies after anonymisation, or under a confidentiality agreement, suggested the report. And committees could share confidential information with EMA.
'However, practicalities would need to be worked out (contact points, format of exchange, confidentiality arrangements),' EMA added.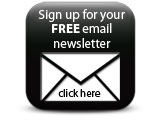 The paper also warned that there was 'uncertainty and a lack of clarity on the definition of risk…' regarding trial assessments.
Companies