Cimlogic announces ISO 9001:2015 quality management certification
Specialists in driving manufacturing productivity, Cimlogic announced its official certification to ISO 9001:2015 quality management
The ISO 9001 Quality Management System Standard is a business improvement tool designed to help organisations continually monitor and manage quality across the whole business, whilst identifying areas for improvement.
ISO 9001:2015 is the latest version of the ISO 9001 standard and is the world's most widely recognised quality management standard outlining ways to achieve and benchmark consistent performance and service. The 2015 version encourages a process approach with a risk-based thinking and strives to give additional momentum to the continuous and systematic improvement of processes within organisations.
Paulo Nobre, Quality and Development Manager at Cimlogic said: "We are really proud to receive our official quality management certification, as it demonstrates our commitment to the highest industry standards of excellence, illustrating to our customers, partners and stakeholders that we comply with the requirements of the standard.
"As a growing company we are dedicated to operating an effective quality management system that is focused on enhancing customer satisfaction through the delivery of outstanding manufacturing solutions and services."
"Achieving this industry standard will ensure that we continually monitor, manage and improve quality across our whole business, whilst making sure that our quality and business objectives are completely aligned with our existing business and continuous improvement strategies."
Tania Murray, UK Head of Client Propositions at BSI said: "By achieving certification to ISO 9001, Cimlogic can provide assurance to their customers and stakeholders that they are carrying out best practice in quality management, and are focused on continually improving their products and services. The team should be very proud of this achievement."
Cimlogic's quality management system now complies with the requirements of the ISO 9001:2015 standard, allowing for the following: the design, implementation, support and maintenance of automation, hardware and software solutions, training and consulting.
In 2017 Cimlogic were formally assessed by accredited Certification Body BSI (British Standards Institution). The rigorous auditing process included a gap analysis of Cimlogic's existing procedures and controls against the ISO 9001 procedures and controls, to ensure they were working effectively as required for certification.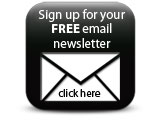 BSI is a business improvement company responsible for originating many of the world's most used management systems and plays a key role within ISO.
Companies