ClinTec International opens office in Istanbul
Further expanding in the Middle East and North Africa
ClinTec International, a global contract clinical research organisation (CRO) with a presence in more than 40 countries, has opened an office in Istanbul, Turkey to further consolidate its presence in the Middle East and North Africa (MENA) region.
The new office joins a ClinTec network in Cairo, Egypt, Dubai Health Care City, UAE, and Beirut, Lebanon.
'The launch of this new office in Turkey confirms ClinTec International's reputation as a truly global provider of quality assured clinical research services,' said ClinTec's founder and CEO Rabinder Buttar.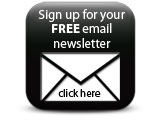 'It also reflects the growing significance of Turkey – and the wider MENA region – to the global clinical research market.'
Companies