Clintec launches new brand and website
Clintec announces the launch of its new brand identity reflected in a newly created website, to mark their 20th year of global clinical research
Clintec, a woman-owned full-service Clinical Research Organisation (CRO) which embraces diversity, was formed 20 years ago by Chairman, CEO and Founder, Rabinder Buttar.
Globally, Clintec provides full and functional clinical research solutions to major pharmaceutical companies, as well as small and medium-sized biotech companies in oncology, rare diseases and other therapeutic areas.
Over the last 20 years, Clintec has grown into a global player in the clinical research outsourcing arena. It has established raining programs across multiple regions to provide continuous development opportunities for staff and to attract new talent into the clinical research sector.
Buttar, who is also the Chair and CEO, said: "Our new brand reflects Clintec's journey over the past 20 years and its confidence in the future."
Our employees mean a great deal to us and we look forward to their development within our company to become the leaders of tomorrow.
The new website has been designed to provide a user-friendly experience with improved navigation and functionality throughout, allowing visitors to access Clintec's services, find out about the latest jobs in clinical research and contact the global team.
The new Clintec website features a blog of opinion pieces on the latest developments in clinical research from Clintec's global team of experts. Visitors will also be able to keep up to date with the latest news and events, and contact Clintec's Business Development teams.
Bobby Bal, Chief Commercial Officer and Executive Vice President, said:
Launching a new brand is symbolic for Clintec, as it is a milestone that sets the scene for the next phase of growth.
Clintec's has been nominated and won a number of awards. Their most recent recognition was as a finalist at the Scottish Life Science Awards for Exporter of the Year 2017; and previously, at the Scottish Business Awards for Scale-Up Business of the Year 2016.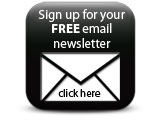 Clintec also won Scale-Up Business of the Year at the Minority Suppliers Development Network 2016 Awards and was named Best Mid-Sized Pharmaceutical CRO 2016 in the UK in Global Health and Pharma (GHP) Magazine's International Life Science Awards.
Companies