Co-creating polymer containers
The containers from Schott will enable patient-centered drug delivery devices
At this year's CPhI Worldwide in Madrid, Schott presented its capabilities to jointly develop cylindrical pharmaceutical containers made of cyclic olefin copolymer (COC) with partners such as device manufacturers.
Schott has a longstanding track record in manufacturing polymer pharma packaging and has produced more than 100 million individualised containers. Now, the company leverages this know-how and experience into the co-development of containers that meet the needs of the drug product, filling process and drug administration.
More and more drugs are administered in combination with a device with the aim to make the drug delivery process as simple and comfortable for the patient as possible.
"So far, the drug delivery device had to be built around the available pharmaceutical packaging containers, restricting the possible device design," explained Tom Van Ginneken, Global Product Manager at Schott.
"We are taking a new approach now towards co-development of a customized polymer container. This means the container is created so that it offers a perfect fit with the device without compromising on the device design."
Maximised design freedom
The design freedom to customise the COC container according to the new dimensions enables, for example, manufacturers of wearables to reduce the size or adapt the form of the wearable. This in turn supports a discrete, optimised and easy-to-use administration for the patient, no matter how diverse the requirements of the patient population are.
Improved time-to-market
The joint development process is based on a 4-stage sampling process. Each stage of the sampling process provides individualised containers for different purposes in the drug development stage: from quickly delivered containers for design freeze of the concept to containers out of a semi-automated production line for a faster drug registration process. In addition, existing Drug Master Files (DMF) with polymer and different rubber formulations are available, leading to faster and easier regulatory filing.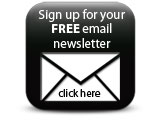 The Schott TopPac syringes are commercially available in more than 90 countries and are part of a comprehensive portfolio of glass and polymer pharmaceutical packaging.
Featured Companies