Cobra Biologics to manufacture cancer drug for clinical trials for BioCancell
BC-821 is a potential treatment for several cancer indications
Cobra Biologics, a contract manufacturer of clinical and commercial scale biologics and pharmaceuticals, has agreed to manufacture a cancer drug for clinical trials for Israeli biopharmaceutical company BioCancell.
BioCancell's Phase I clinical trial for BC-821, scheduled to start in 2015, is a continuity of successful pre-clinical studies that examined the use of BC-821 as a treatment for several cancer indications such as non-small-cell lung carcinoma, ovarian cancer, glioblastoma (brain tumour) and liver metastasis.
Cobra will provide GMP manufacture of BC-821 plasmid DNA, and fill and finish the product in accordance with aseptic manufacturing procedures before releasing it for clinical trials.
BC-821 is a potential therapeutic product that penetrates cancerous cells and activates the synthesis of DTA under the control of H19 and/or P4 promoter of the target gene IGF2. Both H19 and P4-IGF2 transcription factors are expressed only in cancerous cells.
BioCancell was co-founded in 2004 by Professor Avraham Hochberg, Professor of Molecular Biology at the Hebrew University of Jerusalem, based on technology developed by him over the past 25 years. The drug candidates developed by the Company are targeted and their goal is to destroy the cancer cells without affecting healthy cells.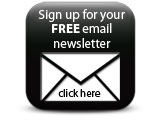 Peter Coleman, CEO Cobra Biologics said: 'Cobra has been manufacturing plasmid therapeutics and DNA vaccines for more than 16 years and I am delighted that we are able to announce this partnership with BioCancell. Our DNA platform process is based on Cobra's pioneering heritage in gene therapy manufacturing and technology development.'
Companies