Copley Scientific delivers eight further dissolution testers
Melbourn Scientific extends testing capabilities in response to increasing client demand
Mark Hammond, ceo of Melbourn Scientific (left) and Mark Copley (right) with one of the eight Copley Scientific tablet dissolution testers delivered to Melbourn Scientific
Copley Scientific, a UK supplier of testing systems, has delivered a multiple order of eight tablet dissolution testers to contract research organisation Melbourn Scientific, which is extending its testing capabilities in response to increasing client demand.
The eight DIS6000 systems have been installed and commissioned with full support from the Copley Scientific team who completed installation and operation qualification (IQ/OQ) on site.
'We're delighted that Melbourn Scientific is going from strength to strength in these challenging times,' commented Mark Copley, sales director at Copley Scientific. 'Joint projects we've worked on, to establish and refine the capabilities of new equipment, have been highly successful with all research carried out to the very highest standards.'
The DIS6000 is a small footprint dissolution tester with six stirred test vessels and is one of an array of testing systems and accessories from Copley Scientific. Designed for simple operation it has an independent heater/circulator for easy maintenance.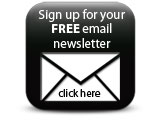 "Copley Scientific is a tried and trusted name in the area of solid dosage dissolution testing equipment,' said Mark Hammond, ceo at Melbourn Scientific. 'Copley's on-site IQ/OQ service works extremely well and makes our job much easier when commissioning new equipment.'
Featured Companies