Copley Scientific kicks off local football team sponsorship
Edwalton Cavaliers hope to climb Young Elizabethan Football League
Copley sponsors the local under-13 football team Edwalton Cavaliers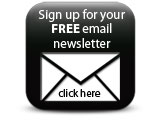 Copley Scientific, a UK supplier of test equipment to pharmaceutical companies, is sponsoring local under-13 football team, Edwalton Cavaliers.

The Cavaliers, who currently play in the second division of the Young Elizabethan Football League in Nottinghamshire, hope to climb the league table and are in good spirits in the early stages of the 2011/2012 season.

Copley Scientific's operations manager Paul Goddard said while the firm has a global focus, it is rooted in the local community, which remains very important to it.

'When the chance to sponsor Edwalton Football Club arose, we had no hesitation in helping. You never know, we may find the next Wayne Rooney or David Beckham, or even another Wes Morgan,' he said.

While playing the beautiful game, the youngsters also learn valuable life skills through organisations such as 'Kick It Out', which promotes communities of all races, cultures and religious beliefs playing football together, and 'Respect', which teaches young players to create and compete in a fair, safe and enjoyable environment.

'I am delighted that there are organisations that teach children not only how to play football correctly but also how to respect and appreciate others, guiding them into adulthood,' said Goddard.

'Copley Scientific is proud to be a supporter of fair play and a sponsor of Edwalton Cavaliers.'

Copley Scientific is a leading manufacturer and supplier of inhaler test equipment and a major provider of testing systems for other pharmaceutical dosage forms. The company is also active in detergent testing, air sampling and aerosol characterisation.


Featured Companies