Copley Scientific offers Dissofract for dissolution testing
Delivers minimal cross-contamination and short sampling times
The new Dissofract is an automated sampler for dissolution testing
Copley Scientific's new Dissofract is a compact stand-alone unit for automated sampling from tablet dissolution testing apparatus. It delivers minimal cross-contamination and short sampling times enabling accurate assessment of the dissolution profile of even fast-release tablets, the UK-based company says.
With a novel design based on highly accurate bidirectional pumps Dissofract offers the additional advantages of low dead volume and First In/First Out (FIFO) operation enabling data matching with manual results.
The widespread use of tablets makes drug release or dissolution testing one of the most routinely applied analyses in the pharmaceutical industry. Manual dissolution testing is time-consuming and labour-intensive, as well as potentially subject to error, creating a demand for automation accessories. The Dissofract automatically removes samples from six to eight dissolution vessels at predetermined intervals and deposits them in test tubes or vials for subsequent analysis. Innovative and effective it uses a series of bidirectional small volume diaphragm pumps (one line per vessel) to eliminate the problems associated with alternative designs centred on peristaltic or syringe pumps.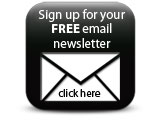 The bidirectional pumps have a volumetric precision of <0.25mL, typically around 0.1mL. They deliver samples from the vessels on the FIFO principle employed in manual testing and provide a low dead volume system that keeps flush, sample and purge times to an absolute minimum. Flush media recycling eliminates any requirement for media replacement and simplifies dissolution calculations.
Featured Companies