CordenPharma & GE Healthcare collaborate
Biotechnology | Equipment | Packaging
CordenPharma International and GE Healthcare's Dharmacon business have entered a strategic collaboration to create a unique end to end solution for oligonucleotide based drug discovery
The collaboration will address the speed and capacity challenges researchers face when transitioning from research and pre clinical stages to drug development and clinical trials.
This changeover requires customers to move from a technology vendor to a contract manufacturing organisation. Biotech contract manufacturers also face capacity challenges.
The collaboration between CordenPharma and GE Healthcare Dharmacon will provide biotech and pharmaceutical customers with a new option to address these challenges.
Michael Quirmbach, CordenPharma International VP of Global Marketing & Sales, said: "This collaboration will further strengthen our newly created service offering in the Oligonucleotide manufacturing field and will uniquely position CordenPharma and Dharmacon in this growing pharmaceutical market segment. Customers will be able to benefit from an efficient end to end solution, including drug product supply."
Dharmacon is part of the GE Healthcare Life Sciences division, and has more than 20 years of experience in custom synthesis of complex RNA oligonucleotides, including very long lengths (>100 nt) and a very broad range of chemical modifications to support research and pre clinical capacity.
The Dharmacon product line includes an extensive portfolio of CRISPR-Cas9 reagents for targeted gene knockout and knock-in studies, as well as a market leading suite of siRNA reagents for RNA interference.
Olivier Loeillot, General Manager of GE Healthcare's Genomics & Cellular Research business, said: "Through this agreement, we are bringing GE Healthcare's Dharmacon product line, which offers leading technical expertise in research scale design and manufacturing, together with CordenPharma's deep experience in contract manufacturing. We can help customers move faster by working together and provide an offering that takes them from bench to batch with one partner."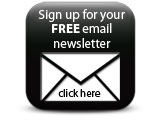 The expansion into the oligonucleotide market, which was triggered by an increasingly rich pipeline in the oligonucleotides field, represents a logical move for CordenPharma within its current API and Drug Product offerings and is considered to be synergistic and complementary to its experience in manufacturing synthetic peptides, lipids and carbohydrates at multiple CordenPharma facilities.
Companies