Coripharma adds 7 mg strength Teriflunomide tablet
The company's Teriflunomide offering, in 7mg and 14mg tablets, is available now, launching to coincide with patent expiry
Responding to customer demand, Coripharma has completed the development of Teriflunomide 7 mg tablets, in addition to the 14 mg strength announced recently.
Data exclusivity for the multiple sclerosis treatment, sold under the brand name Aubagio by originator Sanofi, expired in August 2021. Coripharma's Teriflunomide offering, in 7mg and 14mg tablets, is available now, launching to coincide with the patent expiry.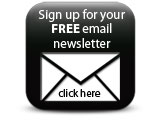 Teriflunomide is the fourth dossier to be developed by the company and is part of a growing portfolio of products available for out-licensing. A further 13 dossiers are currently under development, with several scheduled for completion in 2022.
Featured Companies