Covectra and MSO to protect pharma supply chain from counterfeiting
Will provide solutions that address the Falsified Medicines Directive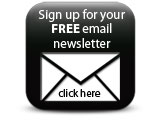 Covectra, a US provider of brand protection solutions, is joining forces with Irish label and cartons manufacturer MSO Group of Belfast, to address counterfeiting and supply chain issues.

The two companies will provide serialisation for track and trace and diversion control, offering unit-level product identification via variable data printing of 2D barcodes and human-readable codes.

The partners will also offer authentication solutions for anti-counterfeiting by developing labels and cartons marked with proprietary multi-wavelength tagging devices and invisible inks for authentication in the field.

Covectra and MSO say these solutions effectively address Europe's new Falsified Medicines Directive, which requires authenticity features on prescription drug packaging, allowing verification of individual packs throughout the supply chain, and overall security issues within the distribution network.

The European directive also demands strengthened requirements for control and inspection of active substances, regardless of where ingredients are manufactured.

Covectra says its flagship AuthentiTrack product enables unique identification down to the unit dose.

'Serialisation technology offered by companies like Covectra will speed up the securing of the drug supply chain for a very low cost investment to brand owners,' said MSO chief executive Dominic Walsh.

'Serialisation easily provides a way to track and trace the authenticity, safety, and verification of the drug user; working with Covectra we're able to provide our customers with the most user friendly item code and traceability history.'

Covectra's products include security labels with overt and covert security feature serialisation, authentication and track-and-trace software applications.


Companies