Cresset and Redx Pharma to collaborate in drug discovery
Redx gains access to Cresset computational chemistry technologies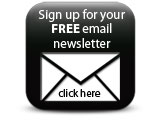 Two UK firms, Cresset Group and Redx Pharma, have agreed to collaborate on drug discovery.

The collaboration gives Liverpool-based Redx Pharma access to Cresset's Field software for calculating and comparing the molecular characteristics of chemical compounds for use on its portfolio of drug discovery programmes. In addition, Cresset will provide candidate selection consultation services across a range of therapeutic areas and targets.

Rob Scoffin, ceo of Cresset, based in Welwyn Garden City, Hertfordshire, said: 'Cresset has developed an extensive range of consultation services around the critical areas of library design, compound design, virtual screening and lead optimisation.

'We will initially be focusing our skills on helping Redx with its lead candidate selection process, while the collaboration also gives Redx the ability to access our expertise across the full range of computational drug discovery services.'

Dr Neil Murray, ceo of Redx Pharma, said Cresset's knowledge of computational chemistry and its application to drug discovery would enable Redx to progress multiple projects across range of target classes quickly and cost-effectively.

Redx is using Cresset's FieldTemplater and FieldAlign computational chemistry tools to provide binding hypotheses and predictions of likely biological similarity for sets of molecules in various lead series. The company's pre-clinical drug pipeline has lead programmes for indications including cardiovascular, antibiotics, influenza and neuropathic pain.


Companies