Crown Bioscience strengthens cancer expertise with acquisition of Precos
CrownBio becomes a leading supplier of oncology services and gains an immediate footprint in Europe
Crown Bioscience, a US-based global drug discovery and development service company, has acquired Preclinical Oncology Services (Precos), a Nottingham, UK-based contract research organisation focused on oncology.
No financial details have been revealed, but Crown Bioscience says it becomes the largest supplier of oncology services with a global footprint, spanning North America, Europe and Asia Pacific.
Jean-Pierre Wery, President of Crown Bioscience, said: 'The acquisition represents the next step in expanding the range of specialised services we offer pharmaceutical and biopharmaceutical customers worldwide.'
He added that Precos offers 'an immediate footprint in Europe with a significantly sized organisation to support engagement with European and global clients, as well as develop cutting-edge models and services for Crown Bioscience's existing client base'.
The acquisition represents the next step in expanding the range of specialised services we offer
Neil Rotherham, Chairman of Precos, said the transaction would enable the firm to continue expanding its business as part of a larger organisation, giving Crown Bioscience clients access to a growing panel of Patient-Derived Xenograft (PDX), orthotopic and metastatic modelling and imaging services.
'Our innovative models and expertise provide a perfect complement to Crown Bioscience's robust panel of models and services, and our geographical location provides a European hub for Crown Bioscience's rapidly expanding client base in Europe,' he said.
'The security of being part of a larger, global and rapidly growing organisation like Crown Bioscience will enable us to continue to invest in providing leading-edge model development services to the wider oncology drug discovery community.'
The companies said all current service agreements and client projects would continue as usual.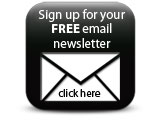 Crown Bioscience, headquartered in Santa Clare, CA, works in two dedicated therapeutic areas of oncology and metabolic disease. The company also has research facilities in Kannapolis, North Carolina (US), Beijing (China) and Taicang (Shanghai, China).
Companies