CureVac and Sanofi Pasteur to develop an mRNA-based prophylactic vaccine
CureVac will receive €150.5m plus upfront and milestone payments
CureVac, a German clinical-stage biopharmaceutical company, and Sanofi Pasteur, the vaccines division of French drugmaker Sanofi, are to develop and commercialise a new mRNA-based vaccine.
Sanofi Pasteur has exercised its option for exclusive and non-exclusive rights to develop and commercialise the vaccine against an undisclosed pathogen, in a deal that will see Sanofi Pasteur pay CureVac €150.5m.
The French group will fund all research, development, manufacturing and commercialisation activities and it will also make an undisclosed upfront payment to CureVac for achieving several clinical, regulatory and commercial milestones, as well as royalty payments associated with products sales of RNActive vaccines.
'Sanofi Pasteur's basic objective of finding new vaccine solutions to address patients' needs is furthered by our collaboration with CureVac,' said Nicolas Burdin, Head of Discovery Research at Sanofi Pasteur in France.
'Accessing CureVac's innovative mRNA technology may allow Sanofi Pasteur to exploit a platform that can be more broadly applicable across indications to develop vaccines, as the RNActive technology is expected to complement conventional technologies.'
Ingmar Hoerr, CEO of CureVac, added: 'Our mRNA-based approach shows significant advantages for the development of vaccines, particularly for infectious diseases, such as thermostability and low cost of goods after up-scaling.'
The new agreement is also a result of the ongoing four-year $33.1m research collaboration between the two companies and In-Cell-Art, co-funded by the US Defense Advanced Research Projects Agency (DARPA), announced in November 2011. Additional details of the collaboration have not been disclosed.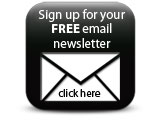 CureVac's RNActive vaccines are based on optimised, antigen-encoding and complexed mRNA molecules that stimulate the immune system. The technology platform is designed to provide potent prophylactic and therapeutic vaccines against infectious diseases and cancer.
Companies