Cytiva launches automated perfusion system for biotherapeutics
The company says the system simplifies processes and reduces risk when intensifying upstream operations
Cytiva is introducing the Xcellerex Automated Perfusion System (APS) for continuous manufacturing.
In cell cultivation using perfusion, media is continuously fed and product harvested. This increases output compared to traditional batch or fed batch methods, yet perfusion processes still involve substantial manual work and risk. Simplifying and automating upstream operations would alleviate bottlenecks further along the perfusion process.
Xcellerex APS system integrates with Cytiva's Xcellerex XDR bioreactors for continuous upstream bioprocessing operations. The system's automation capabilities include automated filter switching, liquid management and cell bleed.
Olivier Loeillot, Senior VP BioProcess, says: "Simplifying upstream bioprocess workflows is one way we deliver on Cytiva's mission to advance and accelerate therapeutics. Along with our end-to-end flexible manufacturing solutions, automation technology and trusted expertise, we have introduced Xcellerex APS to support the industry's journey to integrated continuous manufacturing."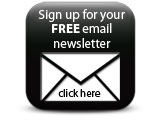 More than 50% of 200 companies polled in 2020 by independent market analyst, BioPlan, were found to be planning to actively or informally evaluate continuous upstream technologies in the next 12 months.
Companies