DEKRA to acquire Chilworth Global
Will become a leading international provider of quality and safety services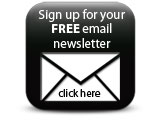 DEKRA is to buy Chilworth Global, an explosion protection and process safety service company based in Southampton, UK, for an undisclosed sum.

DEKRA, headquartered in Stuttgart, Germany, says the move will make the company a leading international provider of quality and safety services.

Employing around 160 people, Chilworth Global has annual sales of around €15m. It operates testing laboratories in the UK, US and has branch offices in India, France, Italy and Spain. It offers material testing, consulting and training services for the process industries, with an emphasis on the chemical, pharmaceutical and food industry sectors.

Chilworth Global will be assigned to DEKRA's Product Testing and Certification operation and will work with the laboratories of the DEKRA Certification Group in Arnhem, the Netherlands, and DEKRA EXAM in Bochum, Germany, where DEKRA's explosion protection activities are based.

'The pairing of Chilworth Global and DEKRA is a decisive step in DEKRA's strategy to expand the industrial business with high-quality expert services in the process industries on a global scale,' said Stefan Kölbl, chairman of DEKRA eV and DEKRA SE.

'We are decisively expanding our position in the UK and the important markets in India and North America and are establishing a further strategic platform for the development of markets in Asia and the American continent.'

In the future, Paul Cartwright, ceo and one of the founders of Chilworth Global, and Bert Zoetbrood, ceo of the DEKRA Certification Group in Arnhem, the Netherlands will head Chilworth Global.

'DEKRA is the ideal partner for Chilworth Global in order to further develop the company within the worldwide DEKRA network and to provide exciting opportunities for our highly skilled and valued staff,' said Cartwright.


Companies