Dassault Systemes launches software solutions for the life sciences
Aims to digitally transform the complex processes behind the design, development and production of new drugs
Dassault Systèmes, a French developer of 3D design software, 3D Digital Mock Up and Product Lifecycle Management (PLM) systems, now offers three solutions for the life sciences, focused on BioPharma.
ONE Lab, Designed to Cure and Made to Cure for BioPharma complement the firm's Licence to Cure for BioPharma. Pharmaceutical and biotechnology companies now have access to an end-to-end, holistic approach to digitally transform the complex processes behind the design, development and production of new drugs, the firm said.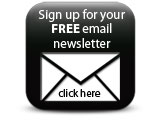 Together, these systems provide digital continuity to help companies accelerate and improve therapeutics discovery, development, approval, production and patient adoption:
ONE Lab integrates people, resources, processes, data, analysis and documentation so that laboratories can leverage knowledge and more efficiently collaborate on researching, developing and testing products;
Made to Cure for BioPharma leverages process and quality data and knowledge across multiple organisations and geographies, optimising processes and products and reducing process development times and technology transfer costs;
Designed to Cure uses collaboration, common knowledge, predictive analytics and virtual design and simulation to model and identify higher quality candidates earlier in the process;
Licence to Cure for BioPharma, first launched in 2014, ensures regulatory compliance and high quality process management.
Companies