David Murphy elected new Chair of EMA Committee for Medicinal Products for Veterinary Use (CVMP)
The new Chair's mandate covers 3 years starting in June 2016
The European Medicines Agency's (EMA) Committee for Medicinal Products for Veterinary Use (CVMP) has appointed Dr David Murphy from Ireland as its new Chair for the next 3 years.
The unanimous decision was based on Dr Murphy's robust qualifications and broad experience of the evaluation of veterinary medicines.
Dr Murphy has been involved in the activities of the CVMP for more than 15 years, as a member since 2009 and, most recently, as the Committee's Vice-chair and Chair of the Strategic Planning Group. He is the Veterinary Assessment Manager at the Health Products Regulatory Authority (HPRA) in Ireland and a qualified veterinarian with broad expertise in the evaluation of veterinary medicines and in-depth understanding of international regulatory affairs.
Dr Murphy's experience and knowledge give him a unique insight into the challenges faced by the industry and the best methods to address them to achieve the sector's common goals.
'I believe in the importance of the CVMP and the vital role for animal and public health it plays in ensuring the availability of good quality, safe and effective medicines for veterinary use,' Dr Murphy said, accepting his election.
'For the coming years, the CVMP has a very ambitious work programme with specific objectives in the areas of antimicrobial resistance, vaccine availability, novel therapies, consumer and environmental safety, to name but a few, and I am looking forward to leading the Committee towards delivering on our goals.'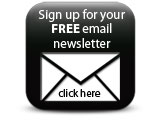 The CVMP will elect a new Vice-chair in July 2016.
Companies