Denca designs control system for pharma facility
Biotechnology | Finance | Equipment
Project in Liverpool worth £500,000
Denca Controls has been commissioned to supply control systems for a pharmaceutical firm with a new facility in Liverpool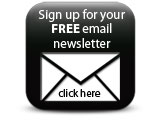 UK-based automation and control systems specialist Denca Controls has been commissioned by a UK producer of pharmaceuticals and biotechnology to supply control systems for its new manufacturing facility in Liverpool in a project worth £500,000.

The new plant is being built to meet demand for the pharmaceutical firm's dialysis substitute, which frees patients from the need to be connected to a dialysis machine for 8 hours at a time, instead enabling blood to be cleaned from the convenience of a portable bag.

Denca, based in Widnes, Cheshire has used its expertise to develop process diagrams, design and manufacture control panels, as well as provide software, programming, installation and commissioning. In total, five Siemens S7300 PLCs will be networked with MP 277 touchscreen HMIs, a Profibus Remote IO and communication.

John Talbot, sales and marketing director at Denca, said: 'It's not often in our line of work that you are given the opportunity to help, in however small a way, to improve lives. In this case, it's hugely rewarding to know that, through the implementation of control systems for this groundbreaking new product, we would ultimately be helping the company to provide patients with a better control system to make their day to day lives a little easier.'

Denca works across a spectrum of industry sectors including automotive, chemical, food and beverage, healthcare and utilities. It provides process control solutions based on custom-designed, fully integrated PLC and HMI software for both mechanical and electrical operations as well as UKAS-traceable calibration and certification services.


Companies