Denca is under control at SAFC plant in Scotland
Will supply full control system for IPB2 facility at Irvine
Denca is supplying a full control system at the SAFC plant in Irvine, Scotland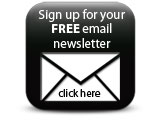 Automation control systems specialist Denca Controls has been awarded the E&I controls contract for the new IPB2 facility being designed by laboratory and cleanroom specialist T Squared for SAFC, a leader in biochemical and organic chemical products, based in Irvine, Scotland.

The project involves building and automating a cell culture media, reagents and buffer solutions manufacturing system, CIP system, WFI/SIP system and filling system at the SAFC facility.

Denca, based in Widnes, Cheshire, will supply a full control system consisting of E&I design, manufacture of system control panels, including motor control panel, PLC/instrument control panel and multiple remote I/O, solenoid, HMI panels, system software and associated validation documentation to GAMP (Good Automated Manufacturing Practices), installation and testing/commissioning through to client handover.


Companies